"Birds fly, fish swim, children play." ~Landreth
Although children may often be able to verbalize things, their primary mode of communication is through play.  Children are resilient; With the proper therapeutic interventions, there is not much they cannot weather. The Counseling Center at Heritage provides a safe space for your child to express his or her feelings in the most developmentally appropriate manner.  We understand that bringing your child into therapy for the first time can be difficult,  which is why we feel that your involvement is paramount. Our therapists are looking to assist your child in finding solutions to their problems.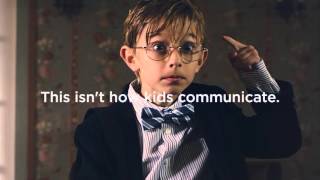 What is play?
Play is a child's natural form of communication just as talking is an adult's natural way of communication. Children, even those who are able to verbalize, express themselves more fully through their play. Emotions are often difficult to understand for children and even more difficult to express. Play provides a non-threatening way for children to express themselves.
What is play therapy?
Play therapy refers to the therapeutic benefits of play. Play therapy differs from regular play and encompasses a large number of treatment methods, all of which make use of one or more of the natural     benefits of play. Play allows children a safe psychological distance from their problems and allows them to express their true thoughts and feelings in ways best suited to their developmental level. Play therapy allows trained play therapists to assess and understand children's play and to use it in assisting the child in coping with difficult emotions and in finding solutions to their problems (Association for Play Therapy). Play therapy builds on the natural way that children learn about themselves and the world around them (Landreth, 2002).
What is a play therapist?
A play therapist is a trained mental health professional who facilitates play so that the child can systematically address and resolve his/her own problems. Play therapists work differently but all use the benefits of play to psychologically help children. Some play therapists work more directly with the problem of the child and some play therapists work with the child holistically for insight into the child's personality and perceptions (Association for Play Therapy). At the Counseling Center at Heritage, we use child-centered play therapy.
What is child-centered play therapy?
Child-centered play therapy is a way of being with a child rather than a method of doing something to or for a child. The child leads and the adult follows, letting him/her know they are present. Choices allow children to take responsibility for behaviors and consequences. Children possess the ability to find their own meaning and potential. Therefore the adult avoids instructing and labeling and instead tracts and reflects the child's actions. Through child centered play, children learn new ways to communicate with others, modify behavior, express feelings, and develop problem solving skills.
Does my child need play therapy?
In the process of growing up, children often experience difficulty coping at some time (at home, at school, with divorce and separation, with other children, etc.), or they exhibit behaviors, which concern their parents or teachers. Some children may need more help than others. Generally, if you, your child's teacher, or pediatricians are concerned about your child's behavior or difficulty adjusting, play therapy may be the recommended approach to help your child (Association for Play Therapy). Typically children under age 10 will benefit from play therapy, however there are always exceptions. Your counselor will work with you to determine if play therapy is the most appropriate type of therapy for your child.
To make an appointment please call (215)-997-7772 or email us at info@counselingatheritage.com